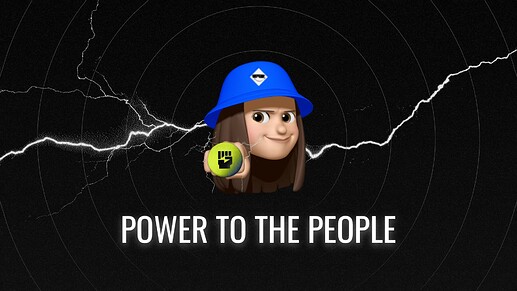 Hello,
I am WavesFunnyNode, and I hereby express my intent to initiate the establishment of a Non-Profit DAO in the following manner:
Governance committee power goal: 100 PWR
Minimal commitment: 1 PWR
Waves goal: $30 000 USD / Waves
Lock Time: 3 months - 131 487 blocks
1. Taking back the trust
Currently, situations at Waves don't allow or is impossible to collect some funds for non-profit projects because of a lack of transparency and trust that's why NON-PROFIT DAO will be in different ways with harder punishment than MotherDAO
2. The main mission of Non-Profit DAO
Non-Profit DAO will be aiming to fund projects that don't have tokens in their projects (that can't be used for trading or arbitrage for generating some type of profit for the investors…) The focus here will be to bring the fresh air of developments with useful tools for the ecosystem and members.
3. The Non-profit DAO
A Non-Profit DAO thrives on the generosity of donors. Its lifeblood is donations, willingly given by individuals and organizations who share its mission. These contributions are transparently managed and often influenced by donors' preferences, ensuring every donation has a direct impact on causes that matter
4. Funding the projects in Non-Profit DAO
Projects can apply freely, but only if they already have a DEMO/BETA of the project. the second rule is they need to come up with a detailed plan about the project, what is going to be built, how much will cost, and the initial funds for the whole period. Each month they should create a proposal of transferring the funds needed for the next month from guarantor wallet and this will be voted by participants in the Non-Profit DAO
5. No mercy for Non-profit DAO projects
Each project can apply for these funds but under some person who will be guarantor, his work is to control what is happening in the project and how the fund is spent (this means will have access to the wallet that funds are transferred… multising with guarantor and project owner) this person should report to community every Monthly detailed reports for what they spend the funds and what they did etc… The chosen person by the project should have min 15 PWR and 4k waves, put in Non-Profit DAO of the project (possibly some Miner to apply here too) The punishments for Investors and guarantor will be really hard like never before if projects don't bring promises by plan, Investors will be slashed based rules on MotherDAO and guarantor will lose all his PWR and Waves in the Non-profit DAO of the project, if the guarantor is some miner, he will be punished 80% of his PWR that are staked (+Buybacked) and rewards in WavesDAO. The confiscated PWR (funds) from guarantor will be used to recover the Investment of Investors from the project at Non-profit DAO. People participating in Non-Profit DAO can always vote for unsuccessful projects or propose changes in projects!
The finalized version of this proposal:
Non-Profit DAO proposal