Greetings,
I am WavesFunnyNode, and I would like to draw attention to the upcoming Layer 2 (L2) and its associated token mining. With this in mind, I propose the strategic staking of the present L2MP from WavesDAO at rideonwaves.io, offering an impressive ~270% Annual Percentage Yield (APY). Subsequently, upon the L2 launch, the tokens will be staked at WavesFunnyNode, adhering to a 1-year plan aligned with the inflation rate for the duration on L2.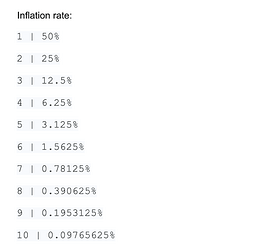 I wish to emphasize that the entirety of the generated income will be allocated exclusively to WavesDAO, inclusive of any potential supplementary bonuses, in accordance with the WFN payout policy (detailed in the WFN Investment Side - WFN Policy with bonus rewards), and without incurring any fees from the WavesFunnyNode.
For the implementation of this plan, the L2MP token will be dispatched to a designated wallet (3PDSsCzpoQvUvWtGGUnAPVUJWZLza7anyYq) for future updates on the plan, encompassing activities such as the re-staking of rewards, and more.
Warm regards,
WavesFunnyNode
TX:
{
"type": 4,
"version": 3,
"senderPublicKey": "GDPfYHA6NUZCmin3J7LWZhCvSjBcna8HebyvQyrw17v",
"assetId": "7scqyYoVsNrpWbTAc78eRqNVcYLxMPzZs8EQfX7ruJAg",
"recipient": "3PDSsCzpoQvUvWtGGUnAPVUJWZLza7anyYq",
"amount": 129710350459784,
"attachment": "",
"fee": 500000,
"feeAssetId": null,
"timestamp": 1700164800000,
"chainId": 87
}